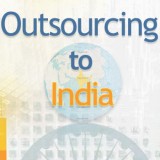 Our Resident Outsourcing Guru knows 4 Indian languages and has more than 10 years experience in the IT & Financial Sector.
Our first client has outsourced their complete software development and 70% of financial backend work to India, with a saving of about 2.5 million euro in the last 4 years. Contrary to popular fear, outsourcing helped them increase their staff size in Ireland during the recession.
We intimately know what works and will help you avoid the common mistakes that organisations make while venturing on the outsourcing journey. We will assist you with overcoming the cultural divide and provide a better understanding of managing expectations and setting goals.
We believe that outsourcing can be a great tool for Irish businesses looking to export services into Europe and US.