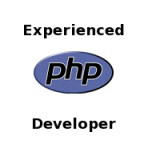 A client of ours based in Cork,Ireland is urgently looking for a full time PhP developer with atleast 4 years experience.
Amazon AWS exposure will be a plus.
Job Description
Project manager and Lead developer for a cloud based Social Media app.
Lead a team of outsourced PHP, iOS & Android developers.
Design new product features.
If you are looking for a highly creative and exciting role in a fast moving company please send your CV & covering letter to info@cgsireland.com
If you have a vacancy and would like to advertise IT Jobs with us, please email details to info@cgsireland.com